Problems viewing the newsletter? View online version here
You can always get the latest news and offers,
when you follow us on these social media channels:
BMW E60 M5 V10 S85 at Schmiedmann Odense
One of our very good customers at Schmiedmann Odense came by the workshop with his BMW E60 M5 V10 S85, which was running rough.
Our foreman Victor immediately set to work to find and locate the fault.
The tester reported a fault on cylinder 6.
Victor suspected the ignition coil at cylinder 6 as the source of the fault.
Instead of just blindly changing a coil, Victor moved the coil from cylinder 6 to cylinder 7 to see if the fault came with it.
As you can also see in the video, the bug moves with it.
Victor changes the ignition coil and the fault disappears!
Watch the full video on Youtube here: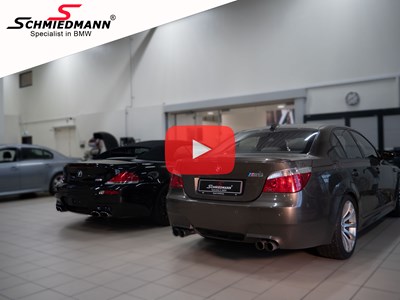 At Schmiedmann we recommend changing all ignition coils at the same time.
Schmiedmann offers both original BMW ignition coils and non-original ignition coils from BREMI in OE quality.
Find the OE quality ignition coil for BMW E60 from BREMI here: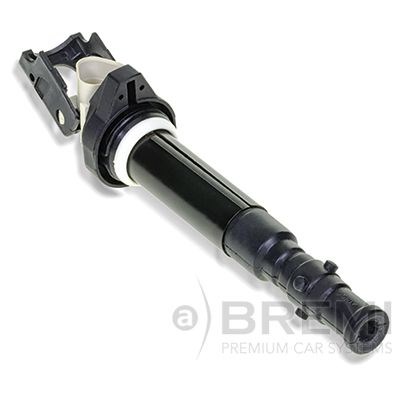 Item number:12137841556BM
The price per piece is only 327,54 DKK incl. VAT.

Find the original BMW ignition coil for BMW E60 here: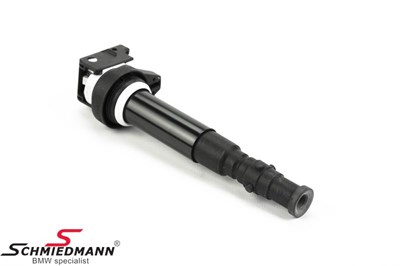 Item number:12-13-7-841-556
Prices are 1047,01 DKK incl. VAT.

Looking for ignition coils for other models?
Then find them here.
Schmiedmann Finland styler BMW G30 520d Xdrive
Our branch in Finland had a BMW G30 520d Xdrive in the workshop for some styling.
The workshop of Schmiedmann Finland installed a rear spoiler lip "Hockenheim" in black high gloss.
Before mounting: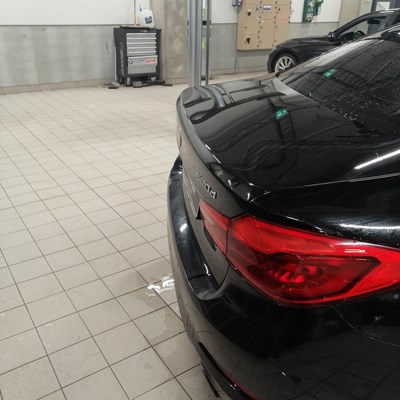 After assembly: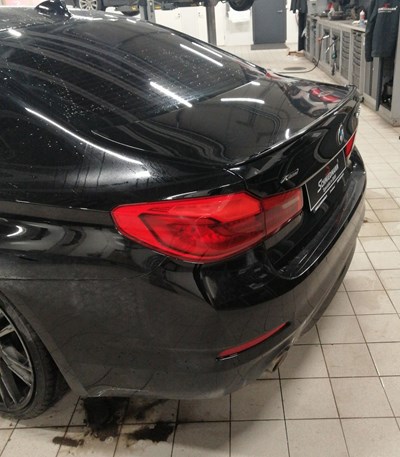 You can find the Hockenheim rear spoiler lip in black high gloss here:


Schmiedmann Sweden shows the engine compartment of their cool BMW G82 M4
Schmiedmann of course also has a wide range of nice parts for BMWM3/M4 G8X, and all other BMWs and MINIs.
Here Schmiedmann Sweden shows how nice the engine compartment can be on a BMW G82 M4.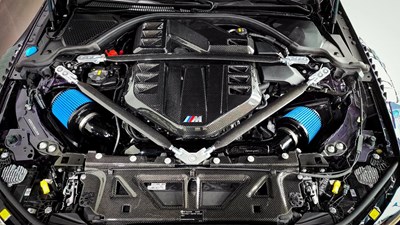 Want to see more about the wild BMW G82 M4 that Schmiedmann Sweden is building?
Then follow them on their Youtube channel @SchmiedmannSverige here.
 
BMW E60 in Odense does not start, despite new battery
Our workshop will take care of it!

The workshop in Odense was visited by one of our customers with his BMW E60 LCI 530d M57 that would not start.
It turned out that the battery had collapsed, and was therefore replaced.
The engine revved, but did not start.
So our mechanic put the tester in to match the motor controller and the CAS module.
Watch our foreman Victor's thorough review in the video on Youtube here:
BMW Motorcycles at Schmiedmann
At Schmiedmann, we aim to make MINI and BMW ownership as affordable as possible.
This also applies to owners of BMW motorcycles.
At Schmiedmann Odense we are lucky that one of our customers has placed his BMW S1000RR in our showroom until the motorcycle season starts again.
What a machine!

When you buy genuine BMW motorcycle parts from Schmiedmann, you get the same benefits as when you buy parts for your car.
Lowest price in the world - guaranteed!
We ship worldwide!
Free shipping on orders over 167,50 Euro throughout the EU* *excluding bulky items.
Competent advice and guidance!
See the beautiful BMW motorcycle and learn more about buying original motorcycle parts from Schmiedmann in the video.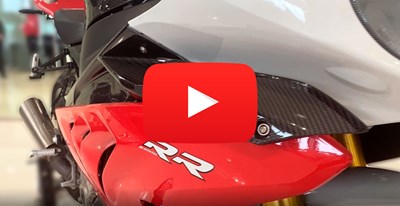 Find original BMW motorcycle parts at Schmiedmann here.
Wild Swedish BMW E36 - pure race!

Swedish Oscar Malmlund sent us these pictures of his BMW E36 at Mantorp Park taken as part of the Time Attack event in Sweden.
We are blown away with this wild remodel!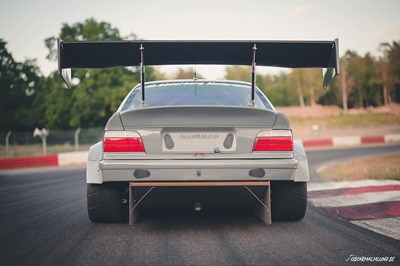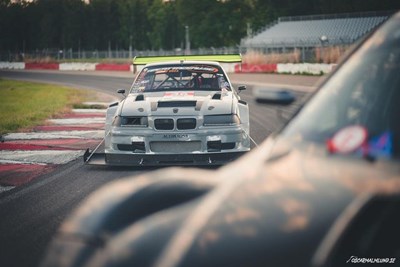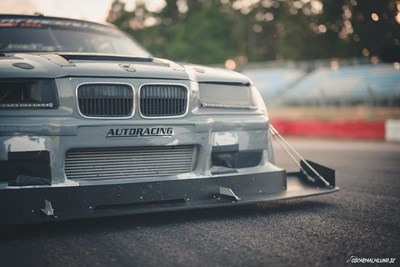 Want to see more of Oscar Malmlund's cool photos?
Find him on Instagam at oscarmalmlund.se
Do you have a cool car that you think deserves a place in our newsletter or an international car magazine?
Show us your BMW or MINI with parts from Schmiedmann by tagging Schmiedmann on Instagram orFacebook.
Do you have a BMW with parts bought from Schmiedmann that you think is so cool it should be in a car magazine?
Then write to us at Instagram or Facebook and show us what you're driving.
 Cars for scrapping at Schmiedmann Nordborg
Our department in Nordborg has again received a new load of cars for scrapping.
All parts from the cars are sold.
Our skilled staff in Nordborg will be happy to help you find the part you need for your BMW or MINI.
Watch the videos and see if the part you need is for sale from one of the cars.
Keep an eye on the overview of cars for scrapping in Nordborg here.
Schmiedmann in Nordborg always has more than 400 cars for scrapping.
Spread the word
If you like reading our newsletter and would like to share Schmiedmann's offers, news and stories with your friends, family and acquaintances, they can sign up by going to www.schmiedmann.com/showroom/en/newsletter or by clicking on the image below.
Our newsletter is sent out weekly to more than 14,000 people who have already signed up.
Free shipping to customers in Denmark and EU countries
FOR DANISH CUSTOMERS
FREE SHIPPING ON ALL ORDERS OVER 350 DKK INCLUDING. MOMS!
Orders under 350,- DKK incl. VAT are shipped at our already low shipping price of only 39,- DKK incl. VAT!
Free shipping applies to both private customers and workshops.
NOTE: Free shipping does not apply to bulky items that need to be palletised or items that are over 1.2 metres long.
FAST DELIVERY: Order before 5pm and receive the item the following working day (gapplicable to goods in stock).
Buy parts for your BMW or MINI on our website and have it shipped free of charge:
SCHMIEDMANN ODENSE
Tel: +45 65 94 15 45
E-mail: odense@schmiedmann.com
SCHMIEDMANN NORDBORG
Tel: +45 74 49 11 80
E-mail: nordborg@schmiedmann.com
FOR CUSTOMERS IN EU* COUNTRIES
FREE SHIPPING ON ALL ORDERS ABOVE 167.50 € INCL. VAT!
For orders below 167.50 € the freight will still cost less and be faster than you expect - Try us out!
Free shipping is valid for both private customers and business customers in EU countries.
NB: Free shipping does not apply for bulky orders that needs to go on pallets or are more than 1.2 meters long.
* All EU countries except Czech Republic, Finland, Germany, Hungary and Sweden.
Buy parts for your BMW or MINI on our website and get it shipped free of charge:
SCHMIEDMANN ODENSE
Phone: +45 65 94 15 45
E-mail: odense@schmiedmann.com
SCHMIEDMANN NORDBORG
Phone: +45 74 49 11 80
E-mail: nordborg@schmiedmann.com
See Schmiedmann's previous newsletters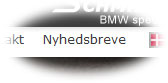 Remember you can always find previously issued newsletters on our website, filled with product news and exciting BMW projects.
Click here to see more
Schmiedmann departments
Schmiedmann Odense A/S
New parts / Workshop
Herluf Trolles Vej 15

5220 Odense SØ
Tel. +45 65 94 15 45
odense@schmiedmann.dk

Schmiedmann Nordborg A/S
Used / New parts / Workshop
Lyngmosevej 9
6430 Nordborg
Tel. +45 74 49 11 80
nordborg@schmiedmann.com

If you do not want to receive our newsletter, you can unsubscribe on the front page of our website

www.schmiedmann.dk
We reserve the right to sell out and change prices.