Problems viewing the newsletter? View online version here
You can always get the latest news and offers,
when you follow us on these social media channels:
BMW F15 X5 at Schmiedmann Odense
At Schmiedmann Odense we have a BMW F15 X5 40d with N57Z engine code on the lift.
There are a lot of parallel repairs going on with the X5.
It has a defective crankshaft bearing and the engine has been sent to Germany for refurbishment. Here it gets a new crankpin, bearings, piston rings. The whole trip!
Schmiedmann Odense has kept the intake manifold. It is sooty due to the EGR valve function where it sends exhaust gas back into the intake, and with it also soot.

Watch the video below to see how we cleaned the intake manifold on this BMW F15 X5.
See the impressive before/after photos in the video here.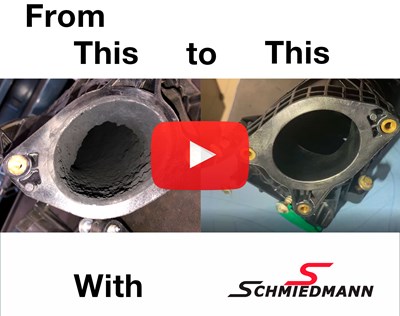 Schmiedmann Odense has visitors from Egypt
At Schmiedmann, we value our partners.
Last week, Schmiedmann Odense was visited by the founder and CEO of Shikoo auto in Egypt, Mohamed Shaker El-Sherif.

The day included a meeting with Schmiedmann's CEO Martin Thorup Andresen and a tour of Schmiedmann Odense.
Mohamed told us more about why Schmiedmann is a valuable partner for Shikoo.
Watch the video and hear why Mohamed is making the long journey from Cairo in Egypt to Odense here in Denmark.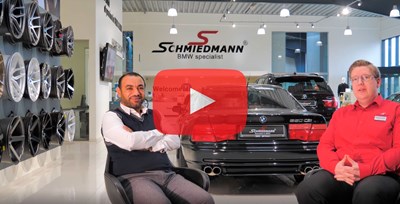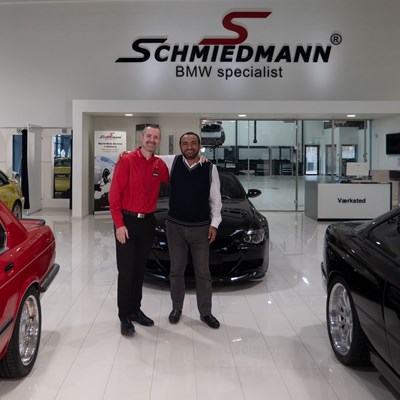 Schmiedmann Sweden gets exclusive BMWs for sale
Car sales at Schmiedmann Sweden have once again expanded with exclusive BMWs.
There's this great M850i with carbon fibre package andBowers & Wilkins High End Sound System fitted from the factory. 
See the full clip of the BMW M850i on Schmiedmann Sweden's Instagram here.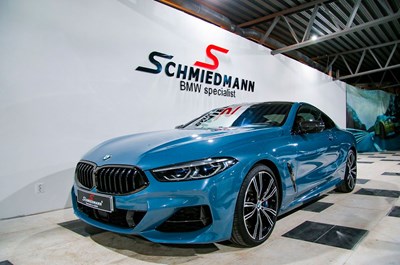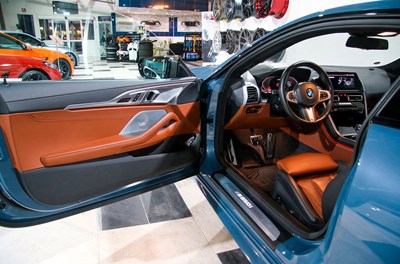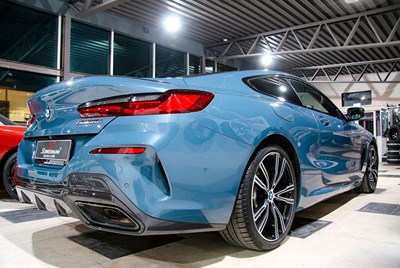 See more pictures, the complete equipment list and more information on the website here.

Schmiedmann has happy customers all over the world
Also in Japan!
At Schmiedmann, we ship goods all over the world every day and are proud and happy for every customer, no matter where they are.
One of our customers in Japan has even spent time and resources spreading his good experience with Schmiedmann.
Thank you very much!

He says, among other things:
"This time I have personally imported BMW parts from abroad, so I will introduce them briefly in the video.
The company "SCHMIEDMANN" in Denmark is a company that has a wide range of products like BMW original parts, OEM parts, tuning supplies etc from a single place.
SCHMIEDMANN.COM
The site was easy to view and the price was much cheaper than buying in Japan, and I was able to order items that I could not order in Japan.
If the item is in stock at the store, it will be delivered to your home about a week after you place your order.
If you're looking for a place to buy parts for do-it-yourself maintenance, upkeep or parts replacement, try using it once."

See what our Japanese customer bought and hear him tell about his whole experience with Schmiedmann after shopping at Schmiedmann.com.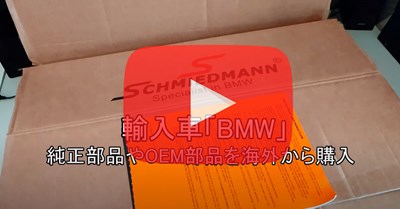 Remember that Youtube offers subtitles if you don't understand Japanese.
Schmiedmann is holding a meeting!
Both Schmiedmann Sweden and Schmiedmann Finland have confirmed that they will hold a meeting in 2023!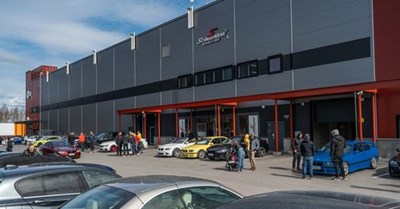 Schmiedmann Finland is holding a draw on 18.5.23 from 10 am local time, and will be open until 2 pm at Schmiedmann Finland, Osoite on Uutistie 7, 01770 Vantaa with a host of great offers on parts for your BMW or MINI.
Whether you come in a show-worthy BMW or not, you are welcome to meet at Schmiedmann Finland.
Read more about the event here.
Schmiedmann Sweden will hold a meeting on 1.5.23 from 10 am and will stay open until the last participants have gone home on Gunnesgårdsvägen 25, 439 74 Fjärås. 
Come by Schmiedmann Sweden and discover a sea of cool BMWs.
Whether you come in a show-worthy BMW or not, you are welcome to meet at Schmiedmann Sweden.
Read more about the event on Facebook here.
John Cooper Works - a name to remember!

You may remember Danish Niclas with his Mini F56 John Cooper Works from our newsletter week 3. Otherwise you can find it here.
He has now fitted a long list of parts from us at Schmiedmann to make the hot Mini produce 300 hp.
Now it's time to install the iconic Union Jack taillights, purchased here at Schmiedmann of course.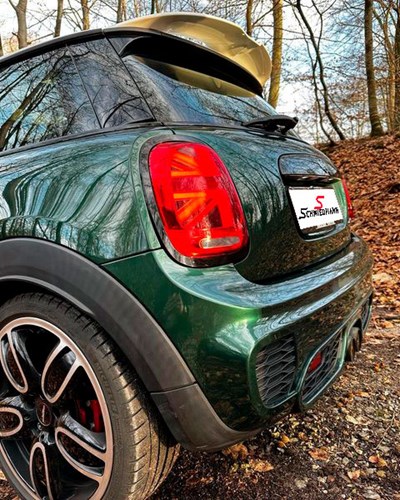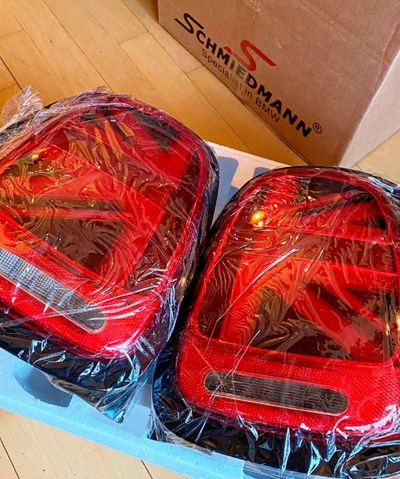 Find them here
Left side
Item number:63-21-7-435-133

Right side
Item number:63-21-7-435-134 

Do you have a cool car that you think deserves a place in our newsletter or an international car magazine?
Show us your BMW or MINI with parts from Schmiedmann by tagging Schmiedmann on Instagram or Facebook.
Do you have a BMW with parts bought from Schmiedmann that you think is so cool it should be in a car magazine?
Then write to us at Instagram or Facebook and show us what you're driving.
 Cars for scrapping at Schmiedmann Nordborg
Our department in Nordborg has again received a new load of cars for scrapping.
All parts from the cars are sold.
Our skilled staff in Nordborg will be happy to help you find the part you need for your BMW or MINI.
Watch the videos and see if the part you need is for sale from one of the cars.
Keep an eye on the overview of cars for scrapping in Nordborg here.
Schmiedmann in Nordborg always has more than 400 cars for scrapping.
Spread the word
If you like reading our newsletter and would like to share Schmiedmann's offers, news and stories with your friends, family and acquaintances, they can sign up by going to www.schmiedmann.com/showroom/en/newsletter or by clicking on the image below.
Our newsletter is sent out weekly to more than 14,000 people who have already signed up.
Free shipping to customers in Denmark and EU countries
FOR DANISH CUSTOMERS
FREE SHIPPING ON ALL ORDERS OVER 350 DKK INCLUDING. MOMS!
Orders under 350,- DKK incl. VAT are shipped at our already low shipping price of only 39,- DKK incl. VAT!
Free shipping applies to both private customers and workshops.
NOTE: Free shipping does not apply to bulky items that need to be palletised or items that are over 1.2 metres long.
FAST DELIVERY: Order before 5pm and receive the item the following working day (gapplicable to goods in stock).
Buy parts for your BMW or MINI on our website and have it shipped free of charge:
SCHMIEDMANN ODENSE
Tel: +45 65 94 15 45
E-mail: odense@schmiedmann.com
SCHMIEDMANN NORDBORG
Tel: +45 74 49 11 80
E-mail: nordborg@schmiedmann.com
FOR CUSTOMERS IN EU* COUNTRIES
FREE SHIPPING ON ALL ORDERS ABOVE 167.50 € INCL. VAT!
For orders below 167.50 € the freight will still cost less and be faster than you expect - Try us out!
Free shipping is valid for both private customers and business customers in EU countries.
NB: Free shipping does not apply for bulky orders that needs to go on pallets or are more than 1.2 meters long.
* All EU countries exceptCzech Republic, Finland, Germany, Hungary and Sweden.
Buy parts for your BMW or MINI on our website and get it shipped free of charge:
SCHMIEDMANN ODENSE
Phone: +45 65 94 15 45
E-mail: odense@schmiedmann.com
SCHMIEDMANN NORDBORG
Phone: +45 74 49 11 80
E-mail: nordborg@schmiedmann.com
See Schmiedmann's previous newsletters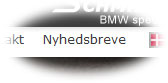 Remember you can always find previously issued newsletters on our website, filled with product news and exciting BMW projects.
Click here to see more
Schmiedmann departments
Schmiedmann Odense A/S
New parts / Workshop
Herluf Trolles Vej 15

5220 Odense SØ
Tel. +45 65 94 15 45
odense@schmiedmann.dk

Schmiedmann Nordborg A/S
Used / New parts / Workshop
Lyngmosevej 9
6430 Nordborg
Tel. +45 74 49 11 80
nordborg@schmiedmann.com

If you do not want to receive our newsletter, you can unsubscribe on the front page of our website

www.schmiedmann.dk
We reserve the right to sell out and change prices.