Problems viewing the newsletter? View online version here.
You can always get the latest news and offers,
when you follow us on these social media channels:
We're back and ready to give it bottom throttle!
We hope you had a great Christmas and New Year and are ready for a great 2023 with us at Schmiedmann.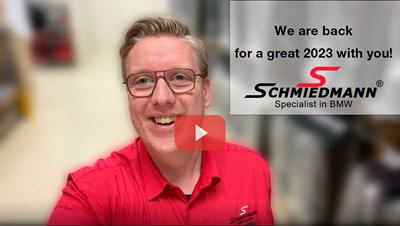 2023 will be a year filled with great videos of cool BMW and MINI cars in the workshop, BMW motorcycles, parts for tuning, styling and repair of BMW and MINI, great stories from all our departments and not least you customers.
Schmiedmann Sweden saves a BMW E34 M5
Schmiedmann Sweden is restoring a BMW E34 M5 in their workshop. The goal of the restoration is a condition like when it rolled out of the factory.

When they to be finished for Bilsport Performance & Custom Motor Show 2023 Elmia, taking place on 7 to 10 April 2023?
Follow Schmiedmann Sweden's Youtube channel.
See the beautiful new paintwork and how the engine has been refurbished from A-Z in the video.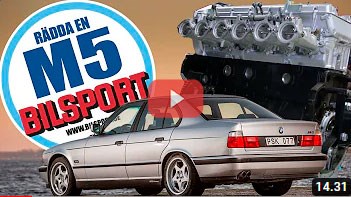 We even get news of their brutal G82 M4. Watch the video and follow the cool projects at Schmiedmann Sweden.
Our workshops take care of your BMW, MINI or BMW motorcycle

Schmiedmann has its own workshops in Odense and Nordborg in Denmark, Sweden, Finland and the Czech Republic.
Whether you need a major conversion, restoration or just a more general repair or service for your BMW car, BMW motorcycle or MINI, we're here to help.

In Odense we had a customer come by for a simple oil change on his BMW f31 LCI 320d Touring.
 
When you visit the workshop in Odense you will have access to:
-The lowest hourly rate in Denmark at a BMW & MINI specialist workshop.
-The lowest price on spare parts, with price guarantee.
-Lovely customer lounge with free coffee, cocoa, water and TV with Netflix.
-Customer office with WiFi, PC and printer for free use.
-Own laundry room. Get a large sink with foam polishing for only 59dkk. Our car wash has foam brushes that won't scratch your paint.
And remember:
We also service and repair your BMW Motorcycle.
 


Our customers have the coolest cars
Here is a selection of the many cars our customers send to us via Facebook and Instagram.
Show us your BMW or MINI with parts from Schmiedmann by tagging Schmiedmann on Instagram or Facebook.
Do you have a BMW with parts bought from Schmiedmann that you think is so cool it should be in a car magazine?
Then write to us at Instagram or Facebook and show us what you're driving.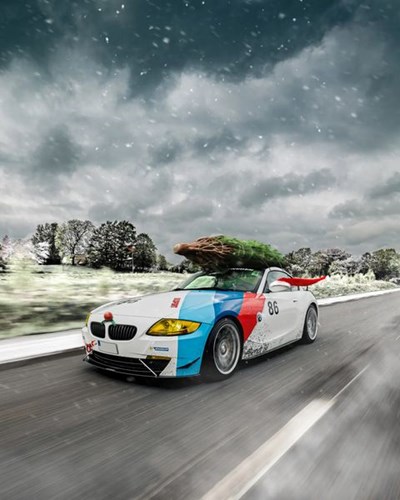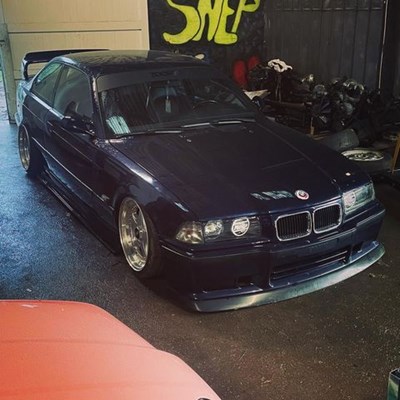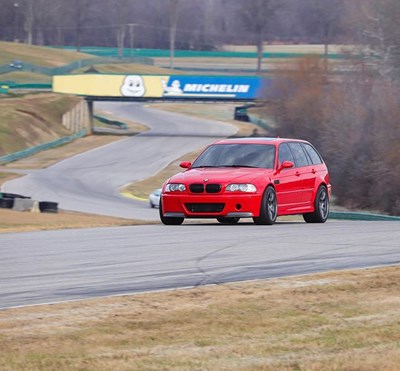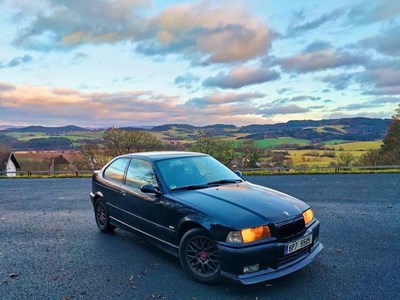 At Schmiedmann we love carbon fibre
One of our good customers has ordered a super nice carbon fiber valve cover for his G82 M4.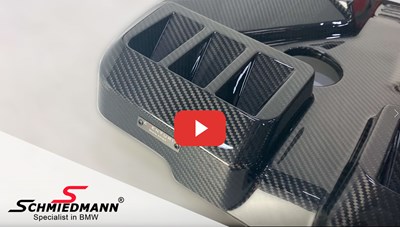 Visit Eventuri on their websitewww.eventuri.net
Schmiedmann can supply everything in Eventuri's BMW & MINI range at the lowest prices with a price guarantee - contact us for a no obligation quote:
SCHMIEDMANN ODENSE
Tel:+45 65 94 15 45
E-mail:odense@schmiedmann.com
SCHMIEDMANN NORTHBORG
Tel:+45 74 49 11 80
E-mail:nordborg@schmiedmann.com
More cars for scrapping at Schmiedmann Nordborg
Our department in Nordborg has again received a new load of cars for scrapping.
All parts from the cars are sold.
Our skilled staff in Nordborg will be happy to help you find the part you need for your BMW or MINI.
Watch the videos and see if the part you need is for sale from one of the cars.
Find parts for BMW E90 Sedan here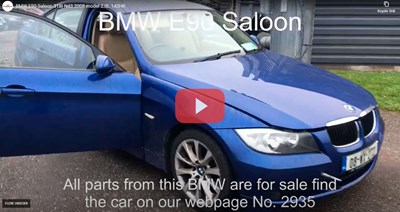 Keep an eye on the overview of cars for scrapping in Nordborg here.
Schmiedmann in Nordborg always has more than 400 cars for scrapping.
Spread the word
If you like reading our newsletter and would like to share Schmiedmann's offers, news and stories with your friends, family and acquaintances, they can sign up by going towww.schmiedmann.com/showroom/en/newsletter or by clicking on the image below.
Our newsletter is sent out weekly to more than 14,000 people who have already signed up.
Free shipping to customers in Denmark and EU countries
FOR DANISH CUSTOMERS
FREE SHIPPING ON ALL ORDERS OVER 350 DKK INCLUDING. MOMS!
Orders under 350,- DKK incl. VAT are shipped at our already low shipping price of only 39,- DKK incl. VAT!
Free shipping applies to both private customers and workshops.
NOTE: Free shipping does not apply to bulky items that need to be palletised or items that are over 1.2 metres long.
FAST DELIVERY: Order before 5pm and receive the item the following working day (gapplicable to goods in stock).
Buy parts for your BMW or MINI on our website and have it shipped free of charge:
SCHMIEDMANN ODENSE
Tel: +45 65 94 15 45
E-mail: odense@schmiedmann.com
SCHMIEDMANN NORTHBORG
Tel: +45 74 49 11 80
E-mail: nordborg@schmiedmann.com
FOR CUSTOMERS IN EU* COUNTRIES
FREE SHIPPING ON ALL ORDERS ABOVE 167.50 € INCL. VAT!
For orders below 167.50 € the freight will still cost less and be faster than you expect - Try us out!
Free shipping is valid for both private customers and business customers in EU countries.
NB: Free shipping does not apply for bulky orders that needs to go on pallets or are more than 1.2 meters long.
* All EU countries exceptCzech Republic, Finland, Germany, Hungary and Sweden.
Buy parts for your BMW or MINI on our website and get it shipped free of charge:
SCHMIEDMANN ODENSE
Phone: +45 65 94 15 45
E-mail: odense@schmiedmann.com
SCHMIEDMANN NORTHBORG
Phone: +45 74 49 11 80
E-mail: nordborg@schmiedmann.com
See Schmiedmann's previous newsletters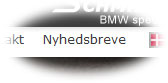 Remember you can always find previously issued newsletters on our website, filled with product news and exciting BMW projects.
Click here to see more
Schmiedmann departments
Schmiedmann Odense A/S
New parts / Workshop
Herluf Trolles Vej 15

5220 Odense SØ
Tel. +45 65 94 15 45
odense@schmiedmann.dk

Schmiedmann Nordborg A/S
Used / New parts / Workshop
Lyngmosevej 9
6430 Nordborg
Tel. +45 74 49 11 80
nordborg@schmiedmann.com

If you do not want to receive our newsletter, you can unsubscribe on the front page of our website

www.schmiedmann.dk
We reserve the right to sell out and change prices.