Problems viewing the newsletter? View online version here.
You can always get the latest news and offers,
when you follow us on these social media channels:
Schmiedmann Odense saves a Norwegian on his way home in his BMW F11!
The rear section of the air undercarriage of the customer's BMW F11 5-series touring had collapsed, so a visit to the workshop was inevitable.
Schmiedmann Odense could of course solve the task, as can be seen in the video.
The compressor feeding the air suspension had stopped. The reason was overheating.
The overload, and thus the overheating, occurred because one of the air springs was leaking, causing the compressor to work constantly.
Schmiedmann checked and solved everything and sent the customer happily on, back to Norway.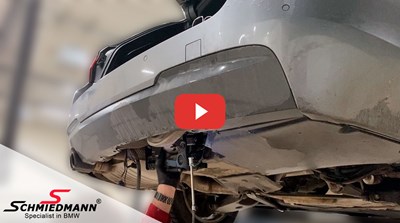 Find a new krepressor for air supply for level control here.
Schmiedmann recommends having a specialist workshop install the compressor.
Schmiedmann has workshops in Denmark, Sweden, the Czech Republic and Finland. 
Remember!
When you visit the workshop in Odense you will have access to:
-The lowest hourly rate in Denmark at a BMW & MINI specialist workshop.
-The lowest price on spare parts, with price guarantee.
-Lovely customer lounge with free coffee, cocoa, water and TV with Netflix.
-Customer office with WiFi, PC and printer for free use.
-Own laundry room. Get a large sink with foam polishing for only 59dkk. Our car wash has foam brushes that won't scratch your paint.
And remember:
We also service and repair your BMW Motorcycle.
Schmiedmann Sweden builds G82 M4
As some of you may know, Schmiedmann Sweden is building an awesome BMW G82 M4 with all kinds of top shelf parts.
This week they get a set of exceptionally cool rims from BC Forged.
Watch the video of the rims to further elevate the look of the G82 M4.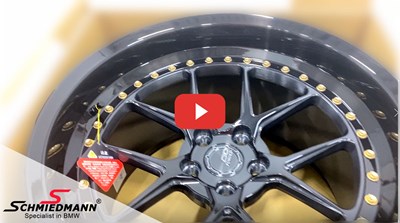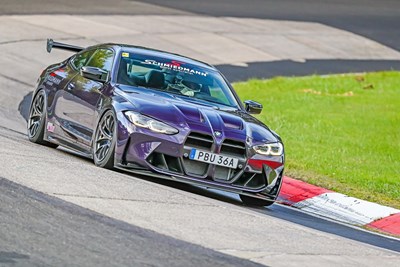 Follow the build of the cool G82 M4, and all the other cool stuff at Schmiedmann Sweden on their Youtube channel here. 
Original BMW Double spoke 892M
At Schmiedmann, we regularly receive many cool rims for both BMW and MINI. One example is this nice Double spoke 892M wheel.
It measures a full 21 inches and fits the BMW F97 X3 M, F97 LCI X3 M, F98 X4 M and F98 LCI X4 M.

Watch the light play in the paint and learn more about rims at Schmiedmann in the video.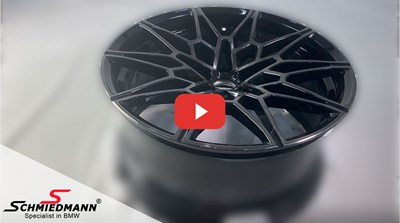 Find rims for your BMW or MINI at Schmiedmann
F11 535D the result of a faulty EGR cooler
A concerned customer came by Schmiedmann Odense in his BMW 535d, as he thought it was running rough.
Our sharp workshop team was quick to locate and rectify the fault.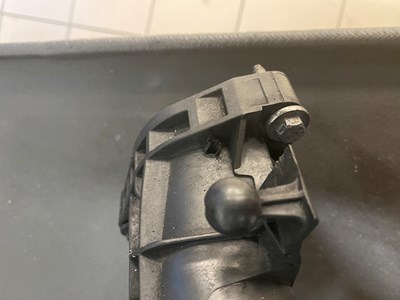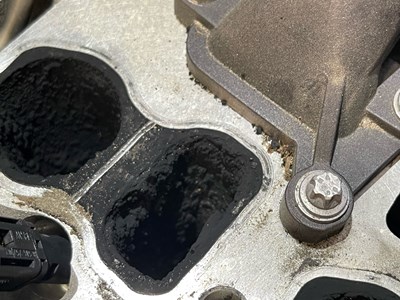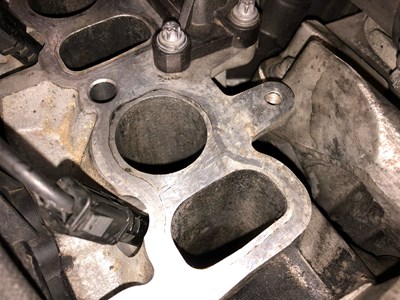 The car had a leaking EGR cooler. This causes the EGR cooler to leak small amounts of coolant which creates a very high heat in the intake manifold especially during regeneration of the particulate filter, thereby melting a hole in a pipe to the intake manifold.
In the worst case, the car could catch fire if the fault is not repaired in time.
It is unfortunately a known phenomenon that significant amounts of soot and coke deposits accumulate in the intake manifold and in the intake ports of the cylinder head especially if many short trips are made where the engine does not get really hot.
However, when the EGR cooler/valve fails as is the case here, significantly more soot and coke deposits can accumulate in a relatively short time.
Our workshop team cleaned the manifold, the intake ports in the cylinder head and the particulate filter, replaced the melted plastic pipe to the intake manifold and the EGR cooler, sending a happy customer on his way.


You can find EGR cooler for F11 and many other models here
Item number 11717823210SI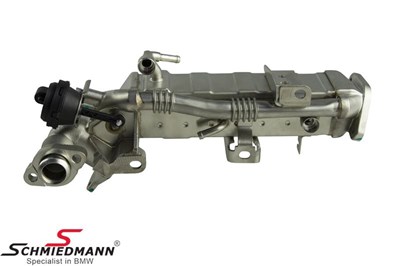 Become part of Schmiedmann Odense
Are you interested in cars and would you like to become our new colleague?
So make your hobby your livelihood!
Right now we're looking for talented people for the roles of Product Recorder, Product Manager, Parts Clerk and Auto Mechanic. All in Odense on Funen.

In the position of car mechanic, you are very welcome, whether you speak Danish, English or something completely different as a mother tongue.
However, your English must be at a level where you can communicate easily with your colleagues and use diagnostic and testing equipment.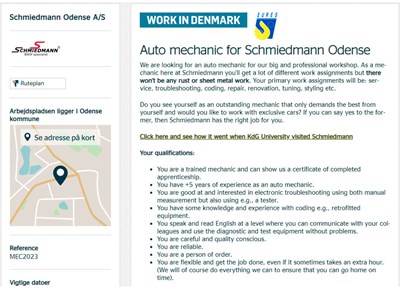 Read more about the position here.
You're not a mechanic? Then don't worry. At Schmiedmann we are looking for people for a whole range of different positions. See the list here. 
Motorcycle parts at Schmiedmann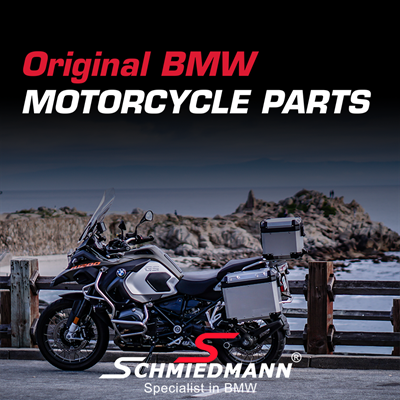 Schmiedmann sells original BMW motorcycle spare parts.
Today we send a seat to a happy customer in the USA.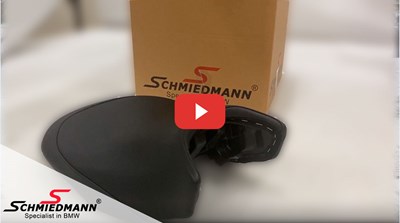 Watch the video to learn more about the seat and why Schmiedmann is your partner of choice for genuine BMW motorcycle parts.

Find the exact seat from the BMW R1200 (2016-18) and BMW R1250 (2018-23) videos here.
Schmiedmann Finland gives F36 440i new brake discs and pads
Our Finnish branch had a BMW F36 440i stop by their workshop for new pulleys and pads.


See before / during / after pictures here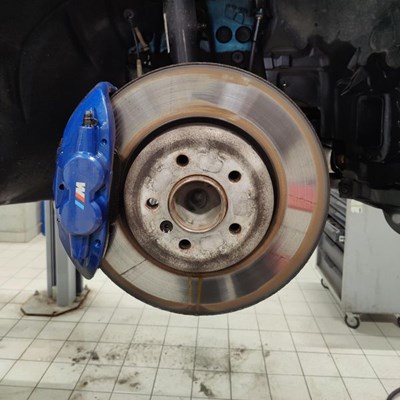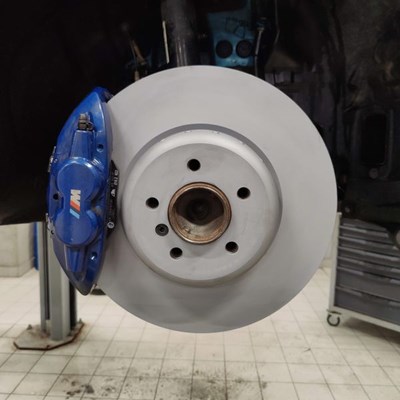 Are you looking for new brakes for your F36?
Then see our selection here.
Our customers have the coolest cars
Here is a selection of the many cars our customers send to us via Facebook and Instagram.
Show us your BMW or MINI with parts from Schmiedmann by tagging Schmiedmann on Instagram or Facebook.
Do you have a BMW with parts bought from Schmiedmann that you think is so cool it should be in a car magazine?
Then write to us at Instagram or Facebook and show us what you're driving.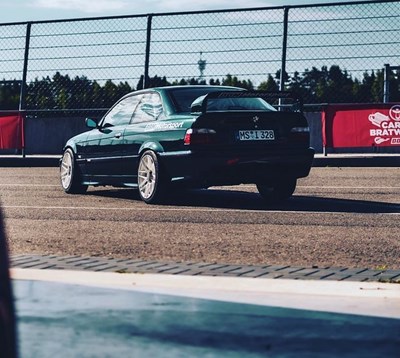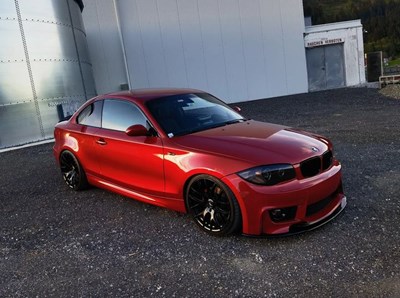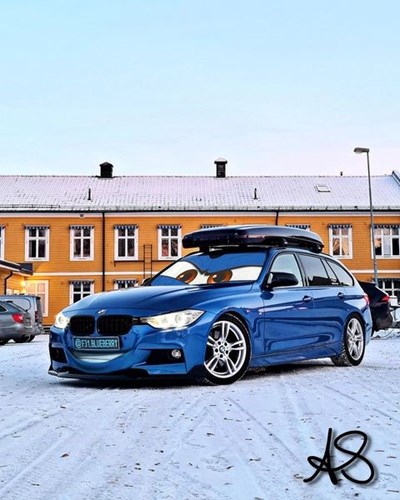 More cars for scrapping at Schmiedmann Nordborg
Our department in Nordborg has again received a new load of cars for scrapping.
All parts from the cars are sold.
Our skilled staff in Nordborg will be happy to help you find the part you need for your BMW or MINI.
Watch the videos and see if the part you need is for sale from one of the cars.
Find parts for BMW E36 Convertible here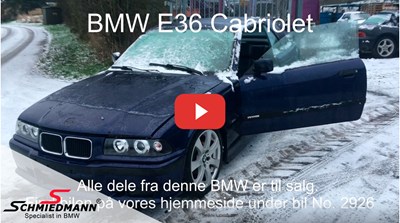 Keep an eye on the overview of cars for scrapping in Nordborg here.
Schmiedmann in Nordborg always has more than 400 cars for scrapping.
Spread the word
If you like reading our newsletter and would like to share Schmiedmann's offers, news and stories with your friends, family and acquaintances, they can sign up by going to www.schmiedmann.com/showroom/en/newsletter or by clicking on the image below.
Our newsletter is sent out weekly to more than 14,000 people who have already signed up.
Free shipping to customers in Denmark and EU countries
FOR DANISH CUSTOMERS
FREE SHIPPING ON ALL ORDERS OVER 350 DKK INCLUDING. MOMS!
Orders under 350,- DKK incl. VAT are shipped at our already low shipping price of only 39,- DKK incl. VAT!
Free shipping applies to both private customers and workshops.
NOTE: Free shipping does not apply to bulky items that need to be palletised or items that are over 1.2 metres long.
FAST DELIVERY: Order before 5pm and receive the item the following working day (gapplicable to goods in stock).
Buy parts for your BMW or MINI on our website and have it shipped free of charge:
SCHMIEDMANN ODENSE
Tel: +45 65 94 15 45
E-mail: odense@schmiedmann.com
SCHMIEDMANN NORTHBORG
Tel: +45 74 49 11 80
E-mail: nordborg@schmiedmann.com
FOR CUSTOMERS IN EU* COUNTRIES
FREE SHIPPING ON ALL ORDERS ABOVE 167.50 € INCL. VAT!
For orders below 167.50 € the freight will still cost less and be faster than you expect - Try us out!
Free shipping is valid for both private customers and business customers in EU countries.
NB: Free shipping does not apply for bulky orders that needs to go on pallets or are more than 1.2 meters long.
* All EU countries exceptCzech Republic, Finland, Germany, Hungary and Sweden.
Buy parts for your BMW or MINI on our website and get it shipped free of charge:
SCHMIEDMANN ODENSE
Phone: +45 65 94 15 45
E-mail: odense@schmiedmann.com
SCHMIEDMANN NORTHBORG
Phone: +45 74 49 11 80
E-mail: nordborg@schmiedmann.com
See Schmiedmann's previous newsletters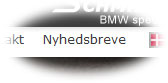 Remember you can always find previously issued newsletters on our website, filled with product news and exciting BMW projects.
Click here to see more
Schmiedmann departments
Schmiedmann Odense A/S
New parts / Workshop
Herluf Trolles Vej 15

5220 Odense SØ
Tel. +45 65 94 15 45
odense@schmiedmann.dk

Schmiedmann Nordborg A/S
Used / New parts / Workshop
Lyngmosevej 9
6430 Nordborg
Tel. +45 74 49 11 80
nordborg@schmiedmann.com

If you do not want to receive our newsletter, you can unsubscribe on the front page of our website

www.schmiedmann.dk
We reserve the right to sell out and change prices.