Problems viewing the newsletter? View the online version here
You can always get the latest news and offers,
when you follow us on these social media platforms:
Perhaps the world's most beautiful BMW E31 850CSI for sale
Are you looking for a BMW E31 850CSI?
Then read on!
We have a BMW E31 850CSI year 18.01.1995
Item number: WBSEG9329SCD00166
Lacquer 303 cosmos black
Interior N4LO part leather Nappa lotos-white,
It is in our showroom in Denmark and the owner wants to sell.
In fact, that's the very car in this video
https://www.youtube.com/watch?v=3xFbe9Y85pc&t=23s
It's actually a real BMW celebrity you have the opportunity to buy here .
If you know someone in your network who might be interested in buying it, don't hesitate to share this content with the potential buyer.
The date of production is 18 January 1995.
The 850CSI is powered by a 12cyl. 5.6L S70 engine with 380HP and power is transmitted by a 6-speed manual gearbox.
It is one of only 1510 cars ever built between August 1992 and October 1996.
It was BMW's intention to make the 850CSI a kind of M8, that's also why they called the engine "S"70 like all the other M engines, for example S14, S50, S54, S55, S62, S63, S65, S85 etc. The M mark on the S70 12 cyl. engine supports this.
The 850CSI could only be ordered with the sporty 6-speed manual gearbox. The legendary 12-cylinder engine was extensively rebuilt at M GmbH and its capacity increased to 5.6 litres. Power was increased by 80 hp and torque by a full 100 Nm.
On the outside, the 850 CSI was recognisable by the four enlarged and round exhaust pipes. Connoisseurs will also recognise the redesigned front and rear bumpers and the exterior mirrors in the distinctive M design.
The car is in an extraordinarily nice condition
It has no rust and has never had any because the car was imported from the USA to Denmark in August 2017 and in October the engine unfortunately broke down and the car has been standing still in a heated workshop and showroom at Schmiedmann Denmark ever since the main renovation of the engine.
The engine was given a complete overhaul with new pistons, bearings, oil pump, timing chains etc. The engine block was reinforced by changing the fragile cylinder walls, originally coated with a thin layer of Alusil, to steel cylinder liners in all 12 cylinders.
The car has only travelled about 200 km after the overhaul.
The price for the overhaul including installation was 20.000Euro +. (We have almost the entire repair history on video during the 4 years it lasted - the video will be published when we have it ready in the near future).
A brand new stainless steel Supersprint exhaust has been installed (handmade in Italy), has also only travelled 200 km. The exhaust has cost 11.365Euro including Danish VAT 25%. The exhaust system is complete with manifolds, sports catalytic converters, middle pot and sports rear pot (it has a perfect BMW sound).
Brand new tyres were fitted to the beautiful 19" Hartge rims last year, and the power steering pump also got new seals.
The car has travelled 228.000 km in total, the entire car and interior is in a unique condition, see also pictures and video below.
The only thing still to do is to drive the car for about 500-1.000 km more and then get it programmed on a rolling field due to the Schrick cams that are fitted. (Right now, before programming the ECUs, it runs up and down at idle and also stalls, but it runs great, just not at idle).
There are 12 bigger and better fuel injectors included, which must be fitted for best results (not until the car has been on the tarmac, because the injectors would overfuel if the ECUs are not programmed to do so).
PRICE 93.999 EUR

If you are interested, please contact Martin Thorup Andresen, our CEO, at
martin@schmiedmann.com
Yours sincerely, Martin / CEO Schmiedmann Odense A/S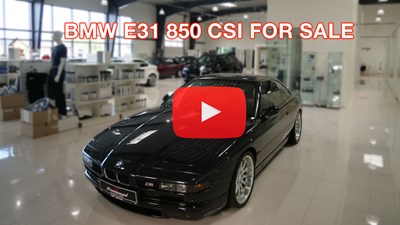 BMW F13 LCI M6 Competition gets a new battery at Schmiedmann Odense
At Schmiedmann Odense we welcomed a customer in his fine BMW F13 LCI M6.
The battery was drained and needed to be replaced.
Our foreman Victor managed to do this single-handedly in no time at all.
Watch it in the video below and listen to the big V8 engine make a noise.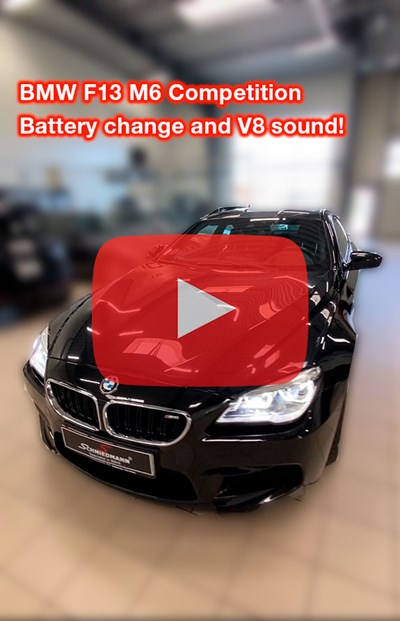 When changing the battery in your BMW it is important that the new battery is coded to the car. This is done with the help of a tester. You can see how it is done in the video.
A number of error codes usually appear when the battery has been completely flat. These are always read out, analysed and deleted by Schmiedmann when the battery is changed.
Do you need parts, repair, tuning, styling or servicing for your BMW of any year?
Then contact Mr Schmiedmann
Schmiedmann Odense workshop
E-mail:vaerksted.odense@schmiedmann.com
Schmiedmann Nordborg workshop
E-mail:vaerksted.nordborg@schmiedmann.com  
You can find our huge range of parts for BMW cars and motorbikes and MINI in our webshop here
www.schmiedmann.com
Schmiedmann Finland held a meeting on 18 May 23
At Schmiedmann Finland they held their annual meeting on Ascension Day, 18.5. 23 and a whole bunch of BMW enthusiasts showed up in their cars.
The drift car from the Finnish team JME Motorsport, which Schmiedmann sponsors, was also present.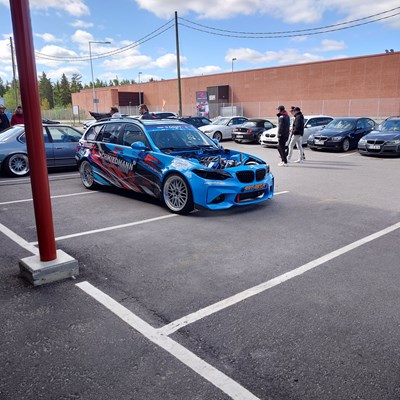 More pictures coming soon!
Keep an eye on our newsletter and our social media!
Do you have a cool car that you think deserves a spot in our newsletter or an international car magazine?
Show us your BMW or MINI with Schmiedmann parts by tagging Schmiedmann on Instagram or Facebook.
Do you have a BMW with parts bought from Schmiedmann that you think is so cool you want to put it in a car magazine?
Then write to us at Instagram or Facebook and show us what you're driving.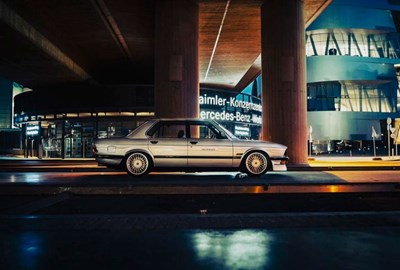 Share your car with us and enter the competition for a trampoline!
To enter the competition for the cool trampoline, simply share a photo or video of your car with a Schmiedmann part visibly mounted.

Please send pictures or video including the part number of the assembled parts to
marketing@schmiedmann.com
Everyone who submits photos or video including item number before 12.06.23 will be entered into the competition for a trampoline.
The winner will be notified directly.

Product information
The trampoline has a diameter of 2.44 metres (8 feet)
Maximum user weight: 100kg
Height of the frame: 58cm
Safety barrier: 165cm high
Frame and legs are galvanised

If the delivery address of the prize is in Denmark, Schmiedmann will pay the shipping costs.
If the delivery address is outside Denmark, the winner pays the shipping costs.

Good luck to all!
Thank you in advance for the many great pictures and videos!
Schmiedmann Odense is proud of our students
Our office student specialising in economics, Gabriel, is doing really well in his school placements!
See how well in the video below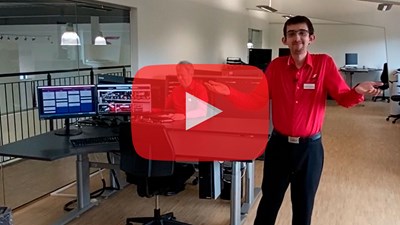 We take pride in ensuring that our students are well prepared, not only for school and exams, but also for everyday life here at Schmiedmann.
At Schmiedmann, as a trainee you are part of the team on an equal footing with your colleagues. In this way, you will learn more about what it means to fulfil your particular function.
Your colleagues and managers are always ready to answer your questions and guide you through your daily life with confidence.
Are you looking for an apprenticeship?
Or are you a graduate and need a job?
Check out all our vacancies by clicking here.
Unsolicited applications from all professional groups are always welcome at job.odense@schmiedmann.com 
Schmiedmann Odense welcomes customer from Australia
Collin, from Brisbane, Australia, drives a 2002 BMW E39 M5.
He is one of many international clients of Schmiedmann.
However, one of the very few who makes the trip all the way from Australia to visit us here at headquarters in Odense to look around and pick up parts.

Of course, we just spoke to Collin about why he chose Schmiedmann and has remained a customer for many years.
Listen to Collin's comments on Schmiedmann below.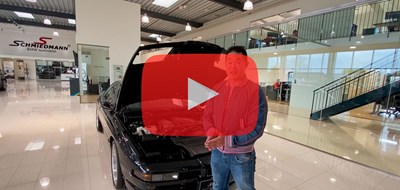 And yes, it is the iconic BMW E31 850 CSI he has chosen to place himself in front of. It is for sale, see earlier in this newsletter.


The biggest BMW event in the Nordic region - Bimmers of Sweden 2023 - already next weekend!
Schmiedmann is the main sponsor of the biggest BMW event in the Nordic region - Bimmers of Sweden - which this year will be held at Mantorp Park from 26-27 May!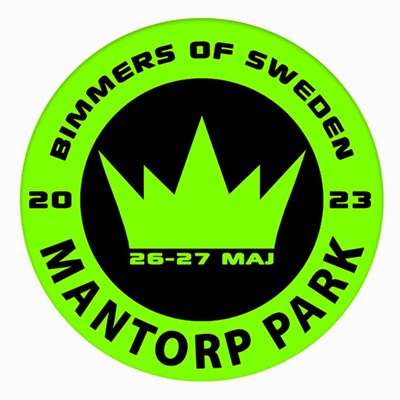 All BMW brand vehicles are welcome, cars and motorbikes of any age and condition!
Lots of cool events including the possibility of track driving on the cool Mantorp Park track.


Take part in the competition for "Best Picture BOS Cruise 2023", where you can take pictures of your or someone else's BMW as it cruises over Mantorp Park.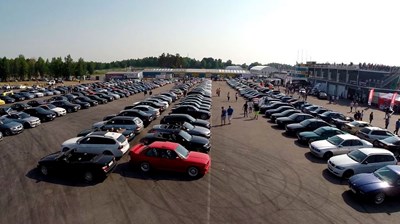 Or come and have a party with Schmiedmann and a host of other BMW enthusiasts from all over the world at Bimmers of Sweden at Mantorp Park from 26-27 May 2023!
Schmiedmann Sweden will of course participate with their fantastic BMW G82 M4 built from scratch for racing!
So you get to enjoy Schmiedmann's BMW G82 M4 ring tool in real life.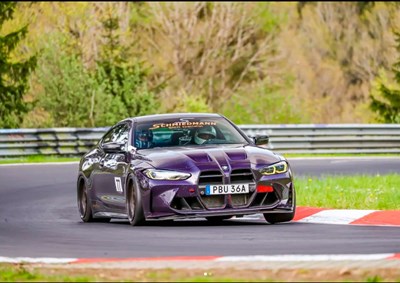 Sign up directly here at Bimmers of Sweden
Our customers have the coolest cars
Here is a selection of the many cars our customers send us via Facebook and Instagram.
Show us your BMW or MINI with Schmiedmann parts by tagging Schmiedmann on Instagram or Facebook.
Do you have a BMW with parts bought from Schmiedmann that you think is so cool you want to put it in a car magazine?
Then write to us at Instagram or Facebook and show us what you're driving.
So clean BMW E36 318is M44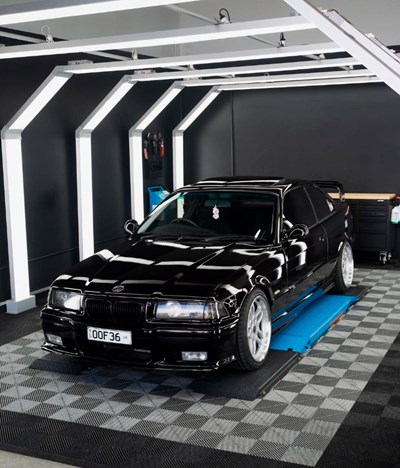 Find this and more pictures at @d3nita
on Instagram
BMW E61 535D - powered by Schmiedmann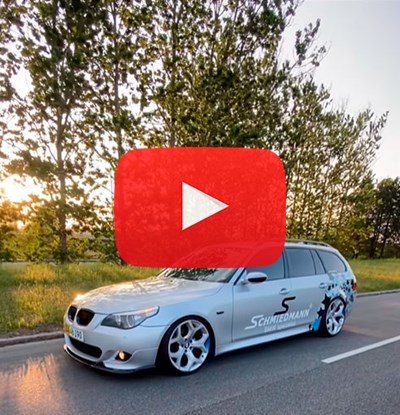 Find this and more photos at @01_rasmusandhisbimmers on Instagram
Motorbike parts at Schmiedmann
Spring is on its way and we are delighted to see more and more motorcyclists on the roads.
Are you one of those who need to get your BMW motorbike running again after the long winter?
Then Schmiedmann has the parts for you!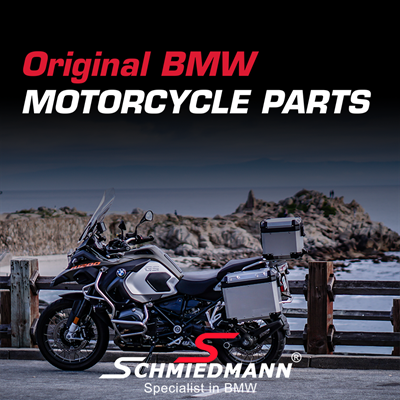 Schmiedmann sells original BMW motorbike spare parts.
Schmiedmann is your partner of choice for original BMW motorbike parts. 
Visit Schmiedmann.com to find the parts you need for your BMW motorbike. 
Schmiedmann race-camp camping chair
Whether you're setting up your own pit lane or you just want some really cool aluminium camping chairs to relax in the sun, these are made for you!
Find your Schmiedmann aluminium folding chair black -Race Camp Folding Chair- with 2 coloured logo in the back now at Schmiedmann.
Item number: SCMRCFC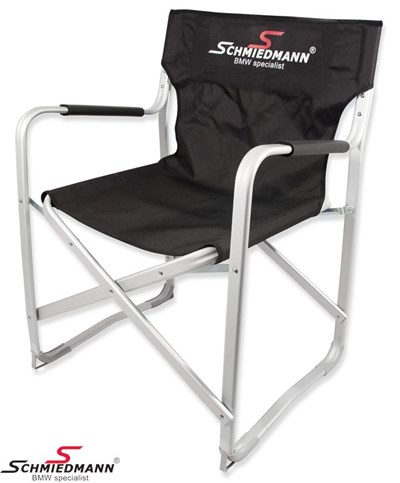 Cars for scrapping at Schmiedmann Nordborg
Our department in Nordborg has again received a new load of cars for scrapping.
All parts from the cars are sold.
Our skilled staff in Nordborg will be happy to help you find exactly the part you need for your BMW or MINI.
Watch the videos and see if the part you need is for sale from one of the cars.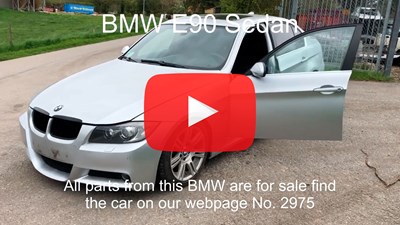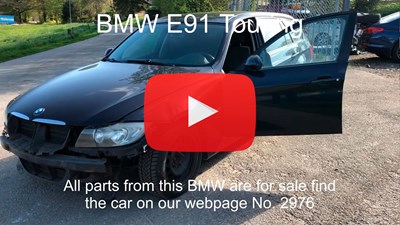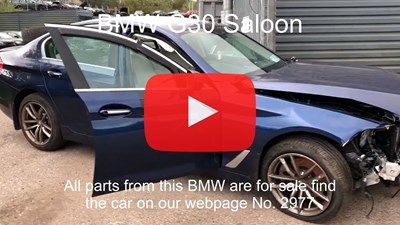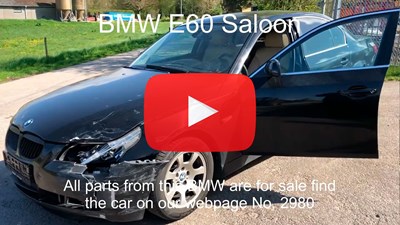 View this BMW F10 Sedan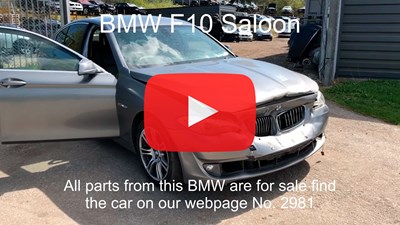 View this MINI R56 3 door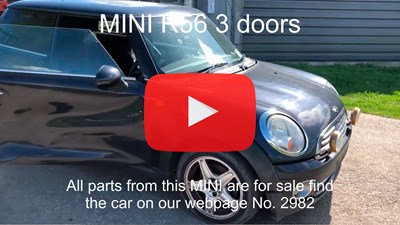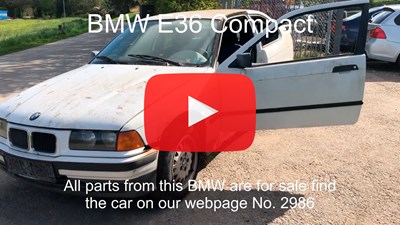 Keep an eye on the list of cars for scrapping in Nordborg here.
Schmiedmann in Nordborg always has more than 400 cars for scrapping.  
Spread the message
If you enjoy reading our newsletter and would like to share Schmiedmann's offers, news and stories with your friends, family and acquaintances, they can sign up by visitingwww.schmiedmann.com/showroom/en/newsletter or by clicking on the image below.
Our weekly newsletter is sent to more than 19,000 people who have already signed up.
Free shipping to customers in Denmark and EU countries
FOR DANISH CUSTOMERS
FREE SHIPPING ON ALL ORDERS OVER 350 DKK INCL. VAT!
Orders under 350,- DKK incl. VAT are shipped at our already low shipping price of only 39,- DKK incl. VAT!
Free shipping applies to both private customers and workshops.
NB: Free shipping does not apply to bulky goods on pallets or goods over 1.2 metres long.
FAST DELIVERY: Order before 17:00 and receive your order the next working day (gApplicable to goods in stock).
Buy parts for your BMW or MINI on our website and get them shipped free of charge:
www.schmiedmann.dk
SCHMIEDMANN ODENSE
Tel: +45 65 94 15 45
E-mail: odense@schmiedmann.com
SCHMIEDMANN NORDBORG
Tel: +45 74 49 11 80
E-mail: nordborg@schmiedmann.com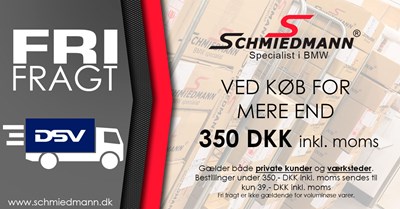 FOR CUSTOMERS IN EU* COUNTRIES
FREE SHIPPING ON ALL ORDERS ABOVE 167.50 € INCL. VAT!
For orders below 167.50 € the freight will still cost less and be faster than you expect - Try us out!
Free shipping is valid for both private customers and business customers in EU countries.
NB: Free shipping does not apply for voluminous orders that needs to go on pallets or are more than 1.2 metres long.
* All EU countries except: Czech Republic, Finland, Germany, Hungary and Sweden.
Buy parts for your BMW or MINI on our website and get it shipped free of charge:
www.schmiedmann.com
SCHMIEDMANN ODENSE
Phone: +45 65 94 15 45
E-mail: odense@schmiedmann.com
SCHMIEDMANN NORDBORG
Phone: +45 74 49 11 80
E-mail: nordborg@schmiedmann.com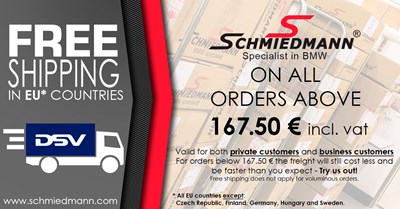 Schmiedmann departments
Schmiedmann Odense A/S
New parts / Workshop
Herluf Trolles Vej 15

5220 Odense SØ
Tel. +45 65 94 15 45
odense@schmiedmann.com

Schmiedmann Nordborg A/S

Used / New parts / Workshop

Lyngmosevej 9

6430 Nordborg

Tel. +45 74 49 11 80

nordborg@schmiedmann.com

If you do not want to receive our newsletter, you can unsubscribe on the front page of our website

www.schmiedmann.com
We reserve the right to sell out and to change prices.