Problems viewing the newsletter? View the online version here
You can always get the latest news and offers,
when you follow us on these social media platforms:
Schmiedmann Odense has cool cars in the workshop
Join the workshop at Schmiedmann Odense!
We have a lot of cool projects on exclusive cars like the BMW E60 M5 V10 S85, BMW F10 M5 S63 and a rare BMW E46 M3 CS!
Take a guided tour with our foreman, Victor, in the video below.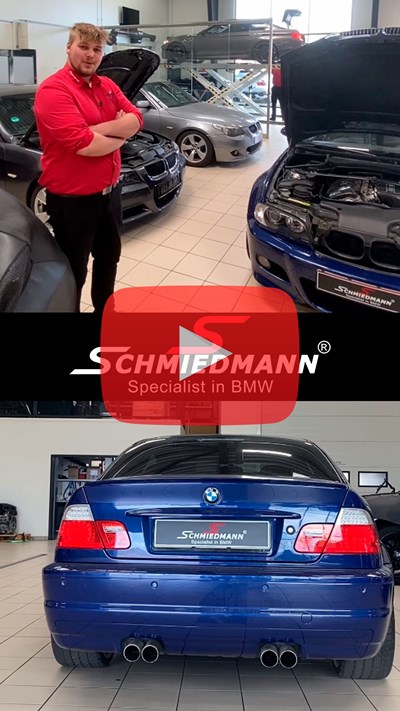 Teasing rattle sound on the BMW G30 M550D
The customer had booked an appointment for a major service of his fine BMW G30 M550D.
At the same time, he pointed out that there was a rattling noise coming from the front right wheel when driving on uneven surfaces. Naturally, he wanted us at Schmiedmann Odense to take a look at it.
A rattling noise on many cars can be caused by different parts.
It's not always easy Being a mechanic, especially when troubleshooting intermittent faults, water ingress, howling noises and, not least, RATTLING NOISES, a job can take anywhere from 15 minutes to several days.

So the troubleshooting was extensive, and we eventually found the cause and made the rattling sound disappear.
Watch the video below to see what we went through and how we solved the problem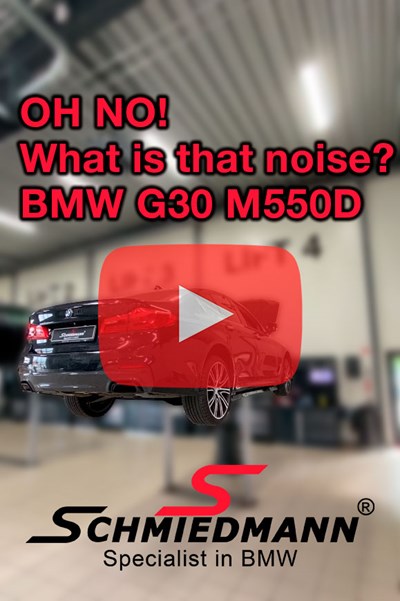 Need parts, repair, tuning, styling or service for your BMW or MINI, regardless of year?
Then contact Schmiedmann
Schmiedmann Odense workshop
E-mail:vaerksted.odense@schmiedmann.com
Schmiedmann Nordborg workshop
E-mail:vaerksted.nordborg@schmiedmann.com  
You can find our huge selection of parts for BMW cars and motorcycles and MINI in our webshop here
www.schmiedmann.com
Share your car with Schmiedmann and enter the competition for a trampoline!
To enter the competition for the cool trampoline, simply share a photo or video of your car with a Schmiedmann part visibly mounted.

Send photos or video including the part number of the installed parts to
marketing@schmiedmann.com
Everyone who submits a photo or video including item number before 12.06.23 will be entered to win a trampoline.
The winner will be notified directly.

Product information
The trampoline has a diameter of 2.44 metres (8 feet)
Maximum user weight: 100kg
Frame height: 58cm
Safety guard: 165cm high
Frame and legs are galvanised

If the delivery address for the prize is in Denmark, Schmiedmann will pay the shipping costs.
If the delivery address is outside Denmark, the winner pays the shipping costs.

Good luck to everyone!
Thanks in advance for the many great photos and videos!
Do you have a cool car that you think deserves a spot in our newsletter or an international car magazine?
Show us your BMW or MINI with Schmiedmann parts by tagging Schmiedmann on Instagram or Facebook.
Do you have a BMW with Schmiedmann parts that you think is so cool you want it in a car magazine?
Then write to us at Instagram or Facebook and show us what you're driving.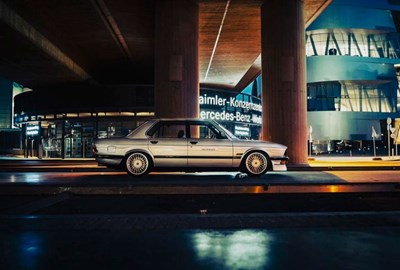 Our customers have the coolest cars
Here's a selection of the many cars our customers send us via Facebook and Instagram.
Show us your BMW or MINI with Schmiedmann parts by tagging Schmiedmann on Instagram or Facebook.
Do you have a BMW with Schmiedmann parts that you think is so cool you want it in a car magazine?
Then write to us atInstagram orFacebook and show us what you're driving.
Cool MINI F56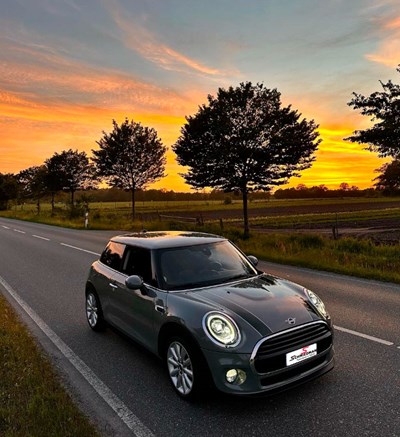 Find this and more images at @w_ulle
on Instagram

Low BMW E61 from Finland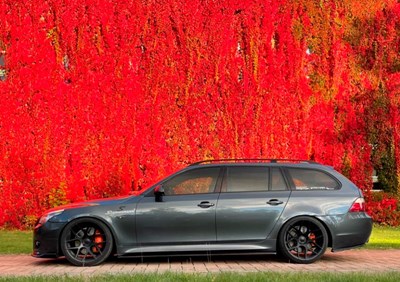 Find this and more images at @tiije_

Schmiedmann Sweden with bold audio sample on
BMW G82 M4
with Supersprint exhaust and downpipe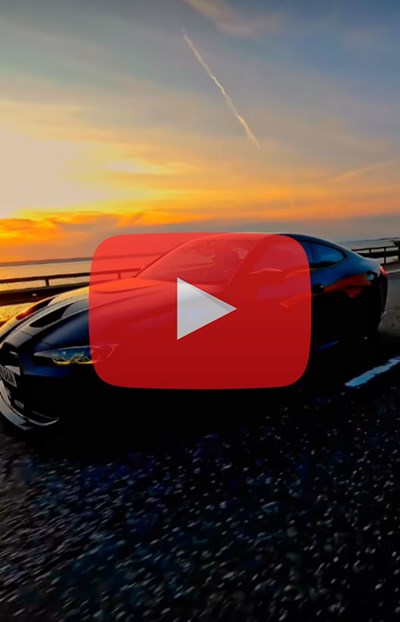 Hear the amazing sound of Schmiedmann Sweden's BMW G82 M4 with its S58 engine and installed full Supersprint exhaust system with downpipe and OPF-delete!
Find everything from Supersprint for your BMW or MINI here at Schmiedmann.com
Schmiedmann Odense receives a visit from a happy MINI owner
Niclas from Zealand stopped by Schmiedmann Odense.
He is a happy customer of Schmiedmann and has been for many years.
He previously drove a BMW E30, for which Schmiedmann Nordborg, specialising in used parts, was a major supplier, including an exhaust system.
Today, Niclas drives the MINI F56 John Cooper Works.
Niclas has optimised the engine both with parts, including an upgraded intercooler, and a tuning at HC Performance here in Denmark.
Niclas' goal with the MINI from the start was to make it produce 300+ HP.
Now, after optimisation and tuning, it produces 308HP and 411NM, but Niclas isn't done.
Next projects include a BILSTEIN undercarriage and a further upgrade of the brakes. With brake fluid that can withstand extra high temperatures, the MINI will be ready for track days.
Listen to Niclas talk about the fast MINI, see the many cool details and hear the cool JCW Pro exhaust in the video below.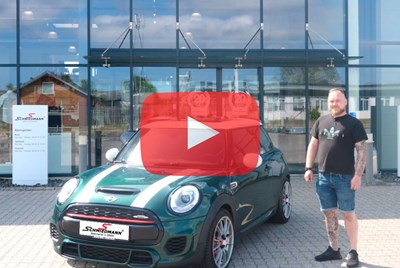 Everything is inspected and approved with TÜV authorisation. This is a constant requirement for Niclas, as he drives the fast MINI on a daily basis.
Want to see the cool MINI F56 JCW on the tarmac at HCP?
Then watch the video below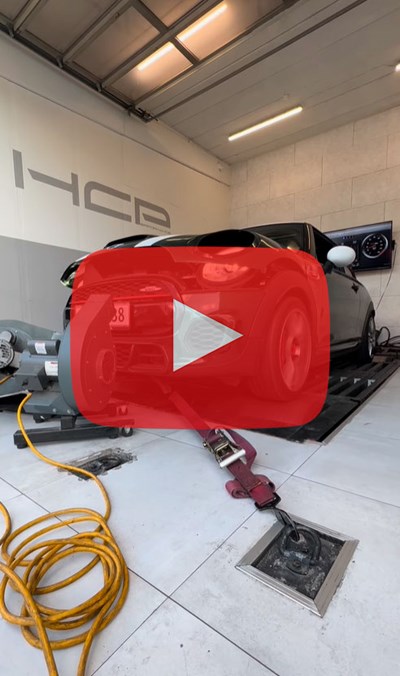 The plans for the summer holidays are firmly in Niclas' calendar: Nürburgring!
The goal is a lap time of under 9 minutes!
Ambitious, but not at all impossible.
Good luck to Niclas with the project.
We at Schmiedmann are happy to be involved.
Does your MINI F56 need an upgrade? Or just some spare parts at low prices?
Find everything for the MINI F56 here!
Schmiedmann Sweden is holding a meeting on 12 August 2023
We're out in good time for this BMW M meeting at Schmiedmann Sweden.
Schmiedmann Sweden has organised Cars`n`coffee in collaboration with BMW M-group Nordic.
There is a reserved area for BMW M cars only, but of course everyone is welcome, no matter what car you drive.
You can expect a lot of great offers and not least Schmiedmann's own BMW G82 M4.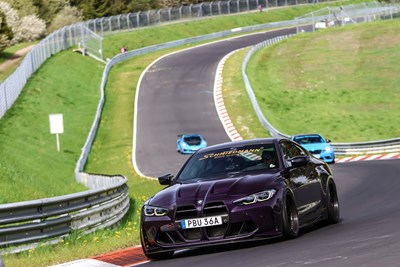 The event takes place at
Schmiedmann Sweden
Gunnesgårdsvägen 25
439 74 FJÄRÅS

12th August 2023

Join Schmiedmann Sweden on Facebook here
Motorbike parts at Schmiedmann
Spring is on its way and we're delighted to see more and more motorcyclists on the roads.
Are you one of those who need to get your BMW motorbike running again after the long winter?
Schmiedmann has the parts for you!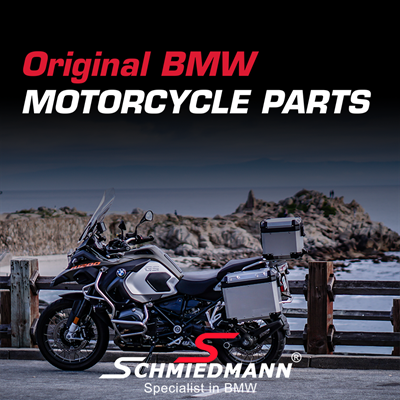 Schmiedmann sells original BMW motorbike spare parts.
Schmiedmann is your ideal partner for original BMW motorbike parts. 
Visit Schmiedmann.com and find the parts you need for your BMW motorbike. 

Schmiedmann Finland extends opening hours
Schmiedmann Finland is expanding its opening hours this summer and will be open from now until 11 August 2023 from 8 am to 5 pm Monday to Friday.
There's even more time to get your car styled like the owner of this BMW G20 did last summer.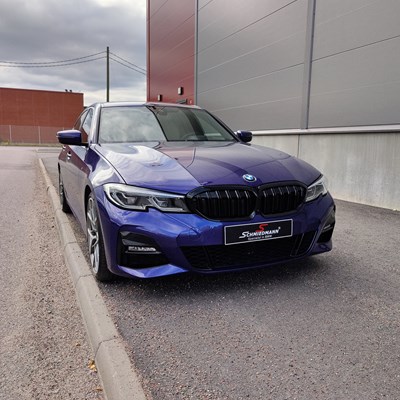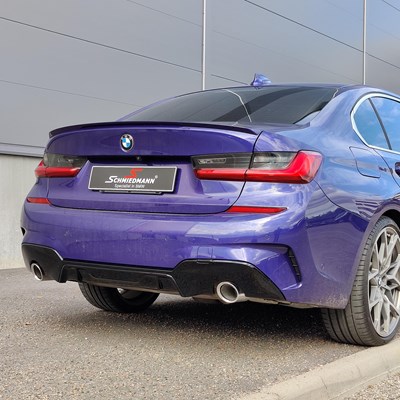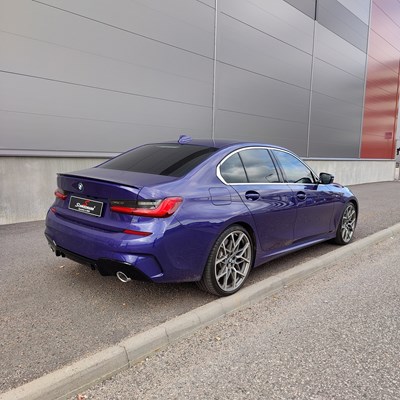 As always, Schmiedmann Finland offers spare, tuning and styling parts for BMW and MINI.
At their workshop, they offer parts installation, repairs and service for BMW and MINI at competitive prices.
Contact Schmiedmann Finland now for exactly what you need for your BMW or MINI.
myynti@schmiedmann.fi
huolto@schmiedmann.fi
(00358) 09 4255 1255
Nyhedsvej 7, 01770 Vantaa
Schmiedmann race-camp camping chair
Whether you're setting up your own pit lane or just want some really cool aluminium camping chairs to relax in the sun, these are made for you!
Find your Schmiedmann aluminium folding chair black -Race Camp Folding Chair- with 2-coloured logo in the back now at Schmiedmann.
Item number: SCMRCFC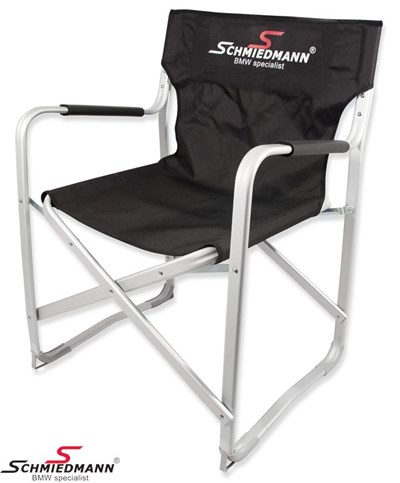 Cars for scrapping at Schmiedmann Nordborg
Our Nordborg branch has once again received a new load of cars for scrapping.
All parts from the cars are sold.
Our skilled staff in Nordborg will be happy to help you find exactly the part you need for your BMW or MINI.
Watch the videos and see if the part you need is for sale from one of the cars.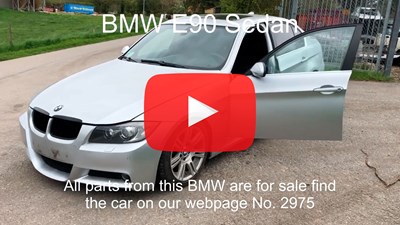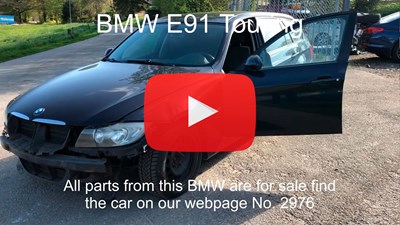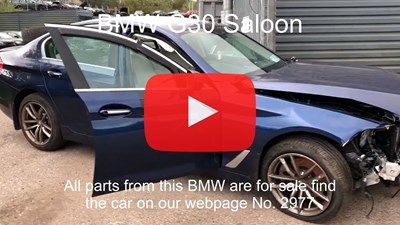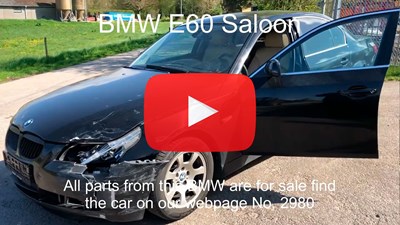 View this BMW F10 Sedan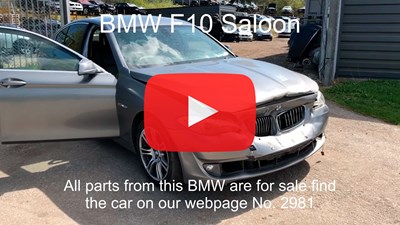 View this MINI R56 3 door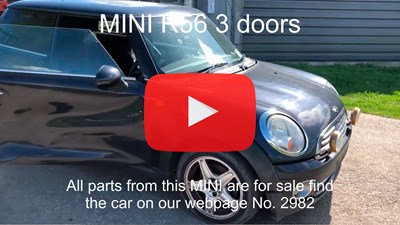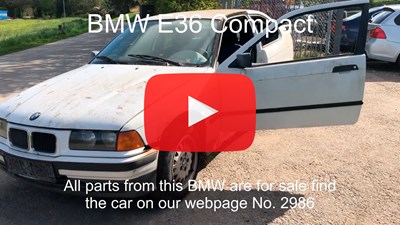 Keep an eye on the list of cars for scrapping in Nordborg here.
Schmiedmann in Nordborg always has more than 400 cars for scrapping.  
Spread the word
If you enjoy reading our newsletter and would like to share Schmiedmann offers, news and stories with your friends, family and acquaintances, they can sign up by visiting www.schmiedmann.com/showroom/en/newslette or by clicking on the image below.
Our newsletter is published weekly to more than 19,000 people who have already signed up.
Free shipping to customers in Denmark and EU countries
FOR DANISH CUSTOMERS
FREE SHIPPING ON ALL ORDERS OVER 350 DKK INCL. VAT INCLUDED!
Orders under 350,- DKK incl. VAT are shipped at our already low shipping price of only 39,- DKK incl. VAT!
Free shipping applies to both private customers and workshops.
NOTE: Free shipping does not apply to bulky items that need to be palletised or items that are over 1.2 metres long.
FAST DELIVERY: Order before 5pm and receive your order the next working day (gApplicable for goods in stock).
Buy parts for your BMW or MINI on our website and get them shipped free of charge:
www.schmiedmann.dk
SCHMIEDMANN ODENSE
Tel: +45 65 94 15 45
E-mail: odense@schmiedmann.com
SCHMIEDMANN NORDBORG
Tel: +45 74 49 11 80
E-mail: nordborg@schmiedmann.com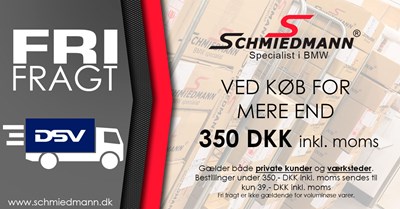 FOR CUSTOMERS IN EU* COUNTRIES
FREE SHIPPING ON ALL ORDERS ABOVE 167.50 € INCL. VAT!
For orders below 167.50 € the freight will still cost less and be faster than you expect - Try us out!
Free shipping is valid for both private customers and business customers in EU countries.
NB: Free shipping does not apply for voluminous orders that needs to go on pallets or are more than 1.2 metres long.
* All EU countries exceptThe Czech Republic, Finland, Germany, Hungary and Sweden.
Buy parts for your BMW or MINI on our website and get it shipped free of charge:
www.schmiedmann.com
SCHMIEDMANN ODENSE
Phone: +45 65 94 15 45
E-mail: odense@schmiedmann.com
SCHMIEDMANN NORDBORG
Phone: +45 74 49 11 80
E-mail: nordborg@schmiedmann.com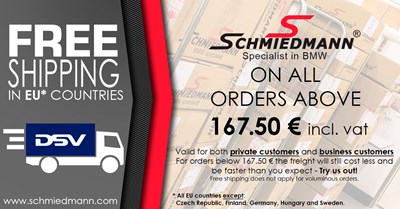 Schmiedmann departments
Schmiedmann Odense A/S
New parts / Workshop
Herluf Trolles Vej 15

5220 Odense SØ
Tel. +45 65 94 15 45
odense@schmiedmann.com

Schmiedmann Nordborg A/S

Used / New parts / Workshop

Lyngmosevej 9

6430 Nordborg

Tel. +45 74 49 11 80

nordborg@schmiedmann.com

If you do not want to receive our newsletter, you can unsubscribe on the front page of our website

www.schmiedmann.com
We reserve the right to make reservations for sold-out items and price changes.