Problems viewing the newsletter? View online version here.
You can always get the latest news and offers,
when you follow us on these social media channels:
Merry Christmas and Happy New Year from Schmiedmann
We at Schmiedmann wish you and your loved ones a Merry Christmas and a Happy New Year.


We are closed from Friday 23.12.2022 until Friday 30.12.2022
If you have to give Christmas gifts from Schmiedmann that are not gift cards, hurry up and order, and we will send them as soon as possible.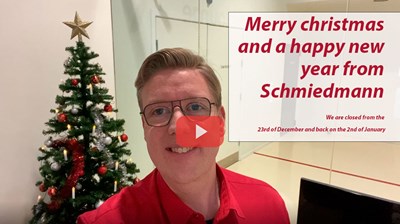 A look behind the scenes at Schmiedmann Odense
At Schmiedmann, we're passionate about BMW and MINI, right down to the bone. When we get new products in the gate, we can hardly wait to see them.
That's how our in-house product photographer, Jeppe, feels too.

We always want to provide the best presentation of the products, and therefore we take many of our product photos for our website and other material.
That's how we make sure we show you exactly what you want to see.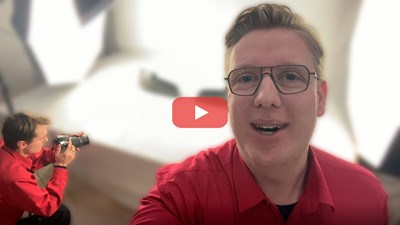 Here is a set of taillights for BMW F10 5-series that was photographed.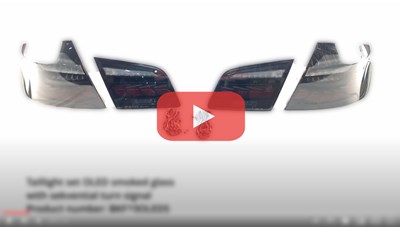 Rear light set OLED smoked glass with sequential flashing
Item number: BKF100LEDS
Price:4.687,51 DKK incl. VAT
Click here and find them in the webshop
Last minute Christmas gift? Gift card to Schmiedmann
Not sure what the BMW or MINI enthusiast in your life wants?
Or should he or she just be allowed to choose?
Then a gift card to Schmiedmann is just the thing!
 


The gift card can be issued with exactly the value you want and can be used online and in our physical stores in Odense and Nordborg.

BUY THE GIFT VOUCHER HERE
B57 intake provides light in the engine lamp
Schmiedmann in Finland had a customer with a light in the engine lamp.
The customer's BMW has the B57 engine, which was first used by BMW in the G11 7 Series from July 2015.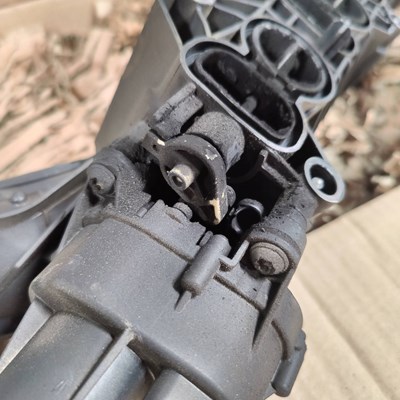 Our Finnish colleagues soon found out that the fault lay in a defective damper.
The solution was a refurbished intake kit that was fitted at the Finnish Schmiedmann workshop.
Schmiedmann Finland, like all other departments, offers a wide range of spare parts, new and used, for all models and engines from BMW and MINI.
Schmiedmann - so you only have to shop in one place
Open your car despite dead battery
SOS Danish Autohelp came with BMW E90 which they could not access due to flat battery.
The battery was dead and the customer had tried everything to get into his car. Fortunately, the customer had not smashed a window to gain access to the car as we have seen before, but he had destroyed his lock cylinder without managing to get in.
Then it's good to know Schmiedmann. We had a trick up our sleeve that autohelp didn't have, so we had the customer's car unlocked in a matter of minutes.
See in the video how.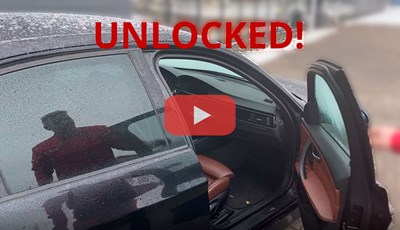 NOTE: Please note that there is a slight risk of damaging the electronics with this method as the power has to run backwards through the footwell module, and the number plate light circuit designed for 2x5W bulb has to draw much more power than it is intended for, however we have not experienced any problems so far. It is important that power is only applied briefly.
Original BMW motorcycle parts at Schmiedmann
At Schmiedmann we offer everything in original BMW motorcycle parts.
So if you want to ride your bike over the winter, or be ready for the 2023 season, Schmiedmann can help you with parts and advice.
Watch the latest video with parts delivered by Schmiedmann.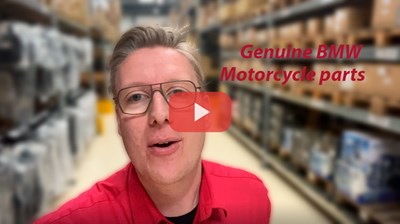 Of course, we also repair and service BMW motorcycles in our workshops. So do you have, or know someone with, a BMW motorcycle? Then let him or her know that they are welcome at Schmiedmann.
No. 37 of 135 M3 GTS in the world - for sale at Schmiedmann Sweden
Schmiedmann Sweden sells this rareBMW M3 GTS, No. 37 of a total of 135 in the world. And it's even Swedish from new!
So are you going for a drive in something special, or are you looking for a car with huge collector potential? Then act now.

Then click here and see the car for sale at Schmiedmann Sweden.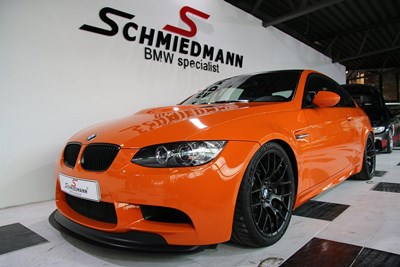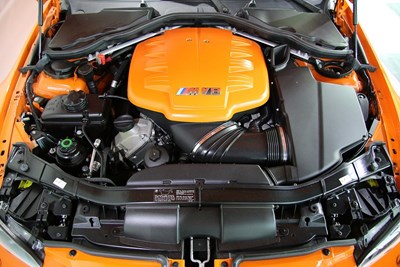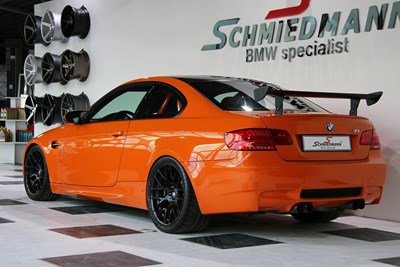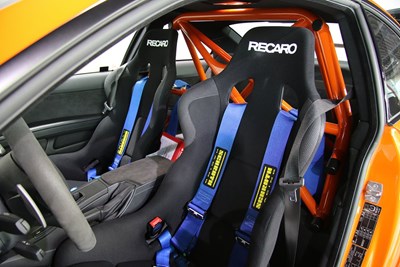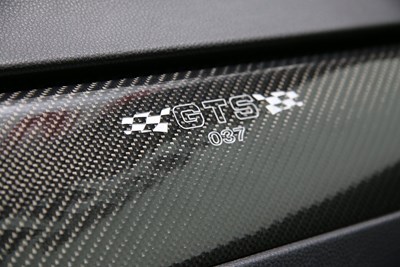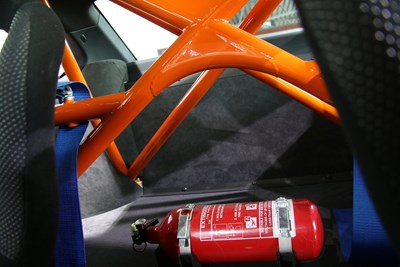 Is the M3 GTS too much for you? Then check out all the other special BMWs at Schmiedmann Sweden.
Click here and see all the cars for sale from Schmiedmann Sweden.
 More cars for scrapping at Schmiedmann Nordborg
Our department in Nordborg has again received a new load of cars for scrapping.
All parts from the cars are sold.
Our skilled staff in Nordborg will be happy to help you find the part you need for your BMW or MINI.
Watch the videos and see if the part you need is for sale from one of the cars.
Find parts for BMW G31 Touring here


Keep an eye on the overview of cars for scrapping in Nordborg here.
Schmiedmann in Nordborg always has more than 400 cars for scrapping.
Spread the word
If you like reading our newsletter and would like to share Schmiedmann's offers, news and stories with your friends, family and acquaintances, they can sign up by going towww.schmiedmann.com/showroom/en/newsletter or by clicking on the image below.
Our newsletter is sent out weekly to more than 14,000 people who have already signed up.
Free shipping to customers in Denmark and EU countries
FOR DANISH CUSTOMERS
FREE SHIPPING ON ALL ORDERS OVER 350 DKK INCLUDING. MOMS!
Orders under 350,- DKK incl. VAT are shipped at our already low shipping price of only 39,- DKK incl. VAT!
Free shipping applies to both private customers and workshops.
NOTE: Free shipping does not apply to bulky items that need to be palletised or items that are over 1.2 metres long.
FAST DELIVERY: Order before 5pm and receive the item the following working day (gapplicable to goods in stock).
Buy parts for your BMW or MINI on our website and have it shipped free of charge:
SCHMIEDMANN ODENSE
Tel: +45 65 94 15 45
E-mail: odense@schmiedmann.com
SCHMIEDMANN NORTHBORG
Tel: +45 74 49 11 80
E-mail: nordborg@schmiedmann.com
FOR CUSTOMERS IN EU* COUNTRIES
FREE SHIPPING ON ALL ORDERS ABOVE 167.50 € INCL. VAT!
For orders below 167.50 € the freight will still cost less and be faster than you expect - Try us out!
Free shipping is valid for both private customers and business customers in EU countries.
NB: Free shipping does not apply for bulky orders that needs to go on pallets or are more than 1.2 meters long.
* All EU countries exceptCzech Republic, Finland, Germany, Hungary and Sweden.
Buy parts for your BMW or MINI on our website and get it shipped free of charge:
SCHMIEDMANN ODENSE
Phone: +45 65 94 15 45
E-mail: odense@schmiedmann.com
SCHMIEDMANN NORTHBORG
Phone: +45 74 49 11 80
E-mail: nordborg@schmiedmann.com
See Schmiedmann's previous newsletters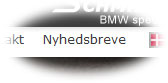 Remember you can always find previously issued newsletters on our website, filled with product news and exciting BMW projects.
Click here to see more
Schmiedmann departments
Schmiedmann Odense A/S
New parts / Workshop
Herluf Trolles Vej 15

5220 Odense SØ
Tel. +45 65 94 15 45
odense@schmiedmann.dk

Schmiedmann Nordborg A/S
Used / New parts / Workshop
Lyngmosevej 9
6430 Nordborg
Tel. +45 74 49 11 80
nordborg@schmiedmann.com

If you do not want to receive our newsletter, you can unsubscribe on the front page of our website

www.schmiedmann.com
We reserve the right to sell out and change prices.